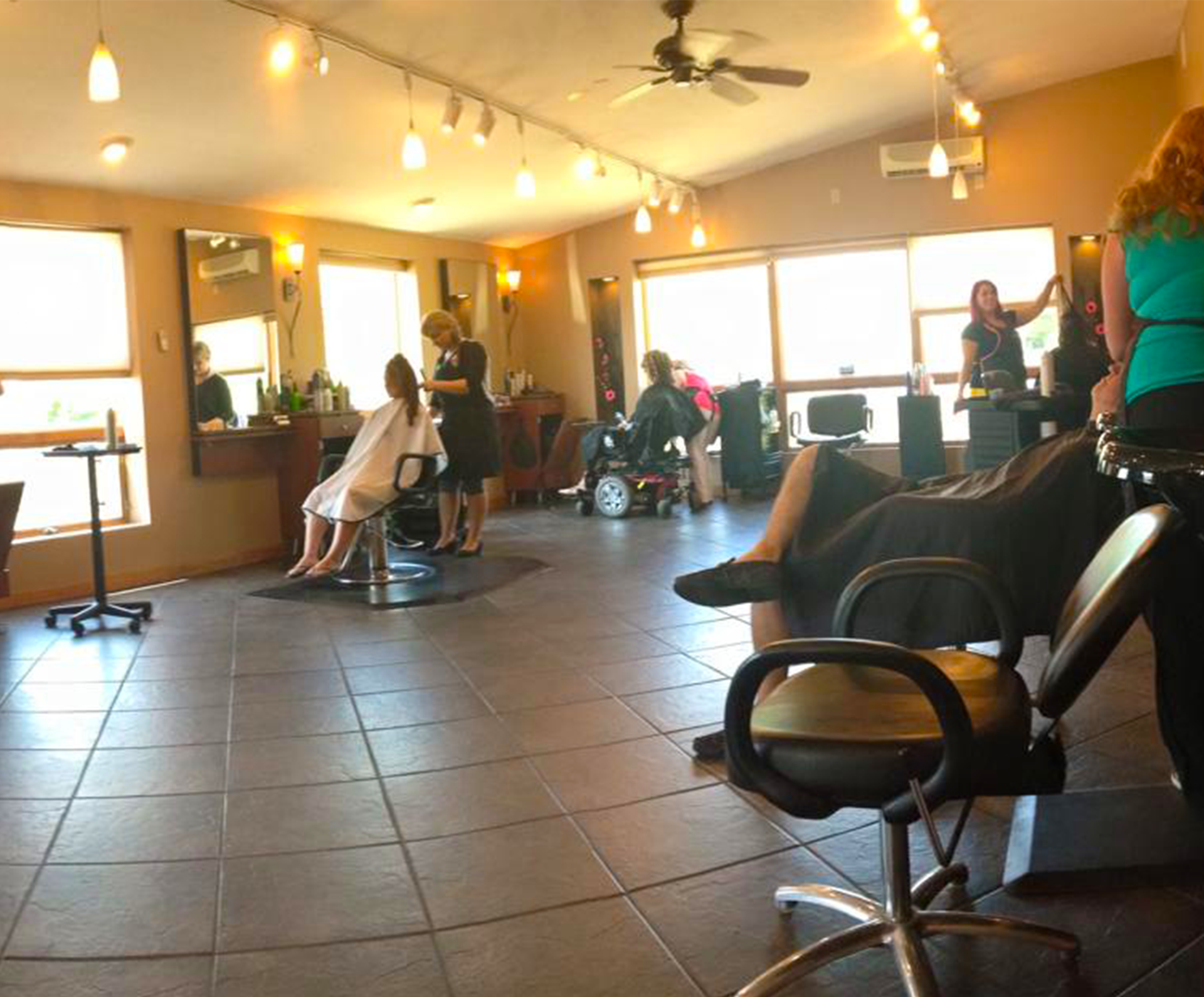 Our Approach
Be it a new hair style, pedicure, or skin treatment, we want to make your salon experience as unique and beautiful as you are! We make it our mission to keep up with current trends in the salon industry so we can offer the freshest styles and ideas to our clients.
Our Story
The award winning salon, Extreme Hair was opened in 2004. Salon owner Jana Thibaudeau, envisioned a salon that offered more for clients. Today, Extreme Hair is thriving! What's the secret? We love what we do!
Meet the Team
Meet our team of innovative and talented stylists who are here to help you look and feel amazing! We invite you to schedule an appointment with one of our team members today! Go on...treat yourself!
Jana
Jana is a licensed stylist since 1995 and a salon owner since 2004. She loves the satisfaction of helping people feel beautiful whether it's a complete makeover or just a refreshing service!
Kayla
Kayla joined Extreme Hair's team in July of 2014. Corrective colors and blonde hair services  are her passion! She is looking to build her forever clientele.
Renee
Renee has been in the beauty industry since 2000. She is a certified Joico Colorist and she enjoys learning new techniques to create styles that make her customers look and feel their best!
Makyla
Makyla joined our team in June of 2017 as a receptionist while continuing her education to become a licensed cosmetologist. She is looking to broaden her techniques and build her clientele!
Coral
Coral joined our team in 2017 as a receptionist and is a key aspect of our smooth running salon. From greeting clients when they walk through the front door to phone call reminders for clients appointments, Coral is here to help you with any of your booking needs!
We'd love to hear from you!
Contact us to make an appointment today!